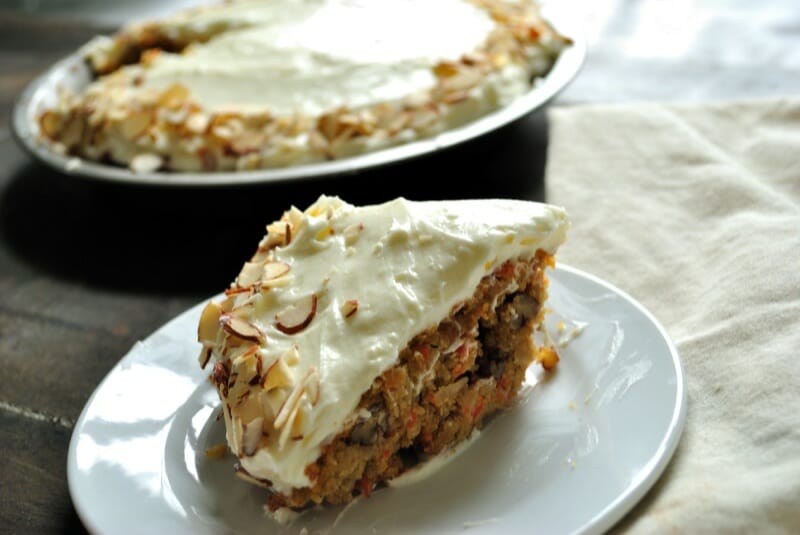 This Carrot Cake is moist and goes perfect with our cream cheese frosting.
This recipe is:
?
Gluten-Free
Ingredients
1? cups gluten-free all-purpose flour (or 1 ? cups almond flour)
? teaspoon baking powder
? teaspoon sea salt
? cup brown sugar
1 teaspoon cinnamon
1 teaspoon vanilla extract
4 eggs
6 tablespoons oil
? cup honey
1 cup shredded carrots
? cup raisins
? cup chopped walnuts
? cup shredded coconut
Directions
Preheat oven to 375 degrees F and lightly oil a cake pan. Set aside.
In a large bowl combine gluten-free all-purpose flour, baking powder, sea salt, sugar and cinnamon. Whisk to combine.
In a separate bowl combine vanilla, eggs, oil and honey until well blended. Add to dry mixture and gently stir to combine.
Fold in carrots, raisins, walnuts and coconut.
Bake for 30 to 40 minutes until toothpick in the center comes out clean. Let cool completely.