Every year we feature a group of Christmas Cookies. Some are different versions of past cookies (like sugar cookies) and some are new. Check out this years favorite cookie choices. And if you find one you like let us know and we might share your success on our social media page!
Soft cut out sugar cookies made with almond flour for a healthy, gluten free version! These delicious gluten free sugar cookies are perfect to make during the holiday season with soft, tender middles. Paleo-friendly and easily dairy free too. Everyone loves these sugar cookies.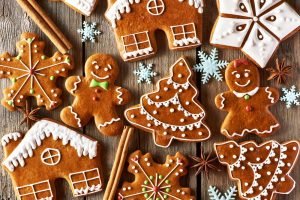 Adorable paleo gingerbread cookies made with coconut and almond flour! These grain-free and gluten free cookies are the perfect treat during the holidays.
These gluten-free snacks are coated in a vegan dark chocolate magic shell, and no one will ever know they are good for you! They're amazingly delicious, packed full of fiber, healthy nutrients, and natural sugars!
These classic Gluten Free Peanut Butter Blossoms are soft peanut butter gluten free cookies topped with a Hershey's kiss. Peanut butter and chocolate, so deliciously perfect.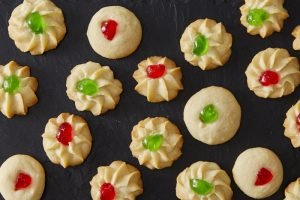 Melt-in-your-mouth Gluten Free Whipped Shortbread cookies that is light, buttery, and oh so pretty. A few simple ingredients create an amazing holiday favorite.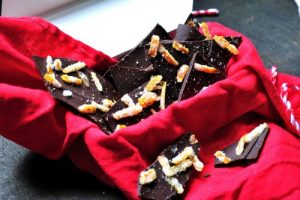 These cookies scream Merry Christmas! Ultimate Peppermint Bark Cookies are actually Salted Peppermint Bark Cookies with Crushed Gluten Free Peppermint Joe Joe's!
Ginger snaps are a time trusted favorite. This was always one of the first cookies my Mom made- and often had to go back and make a second batch!
Gluten-free Thumbprint Cookies are fun to make and can be personalized as you like. We use Crofter's organic spread with a variety of selections to use as our filler.
Another no-bake cookie for you today. There is absolutely no refined sugar whatsoever present in this recipe. Honey  is used to sweeten the little guys up. There is also no butter used at all, which is a typical ingredient in most no-bake cookies. In fact, there are only 7 super easy ingredients needed to create these. When it comes to healthy recipes, easy and convenient are most important!